Rose Garden - Digital Block of the Month
Each month I will bring you a different Rose Applique block. Collect one each month until you have enough to make your own Rose Garden.

There is no charge for the first block, but you still have to go through the "shopping Cart" process - you just do not pay.. Each block after that will be $2.50.

An email will be sent to you with a link to get your pattern.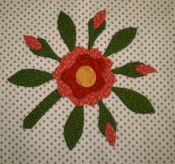 Rose Garden Block of the Month - Block 12
…
$AU2.50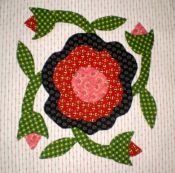 Rose Garden Block of the Month - Block 11 - Whig Rose
…
$AU2.50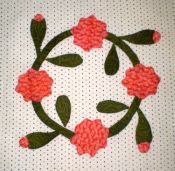 Rose Garden Block 10 - Rose Wreath
…
$AU2.50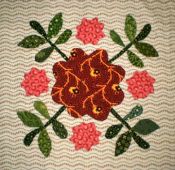 Rose Garden Block 9 - Prairie Rose
…
$AU2.50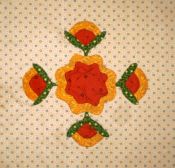 Rose Garden Block 8 - Ohio Rose
…
$AU2.50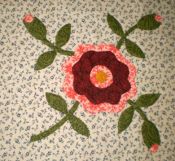 Rose of Sharon - Block 7
…
$AU2.50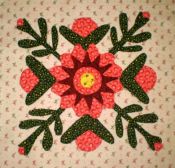 Rose Garden Block 6 - Sadie's Rose
…
$AU2.50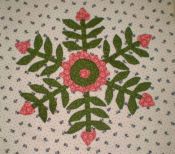 Rose Garden Block 5 - Wild Rose
…
$AU2.50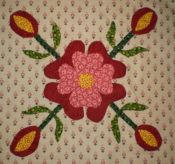 Rose Garden Block 4 - Topeka Rose
…
$AU2.50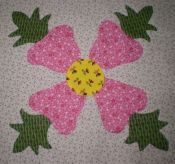 Rose Garden Block 3 - Cactus Rose
…
$AU2.50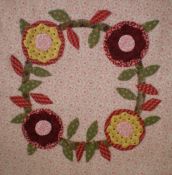 Cabbage Rose Wreath - Block 2
Block 2 is a Cabbage Rose Wreath. You get a chance to use some of your pretty fabrics and show off your appliqu…
$AU2.50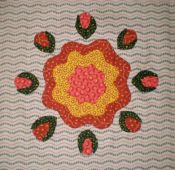 Rose of Sharon - Block 1
The Rose of Sharon has been used as a name for many styles of floral applique. This is just one variation…
$AU0.00